Peter and Helen Ness Entertainment for Seniors© Copyright 2013 All Rights Reserved
Live Entertainment for Seniors
Nice Work if You Can Get It

George Gershwin (1898 - 1937) was one of the most significant American composers of the 20th century, known for popular stage and screen numbers as well as classical compositions. Of all the songwriters of the period, Jerome Kern, Cole Porter, Richard Rodgers, Harold Arlen, Irving Berlin, no one can match the genius of Gershwin.
"Great Music of the Great Gershwin"
Embraceable You
I Got Rhythm
Let's Call the Whole Thing Off
Love is Here to Stay
Someone To Watch Over Me
Summertime
They Can't Take That Away From Me
and more!
Culminating with Peter playing on piano George Gershwin's tour de force: Rhapsody in Blue
Experience the magic of some of his best-loved songs :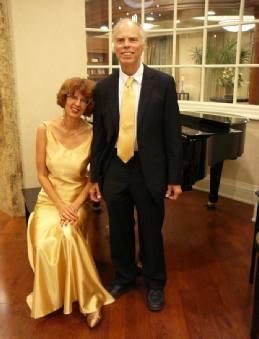 "Marvellous!" "Outstanding!" "Spectacular!"
Just a few of the comments made by residents of Chartwell Lansing about the All Gershwin Show.